Our company
With over 85 years of experience in the development of innovative products completely made in Italy, we are a company specialised in the production of passenger seats and components made both of plastic and metal for the transport industry. Over the years we focused our approach to design and production on the values of innovation, continuous research and control over raw materials and finished products. As a result, we managed to reach the high quality, reliability and flexibility we wanted for our products. With a consolidated experience, we are constantly working to find the newest solutions to innovate our products.
RUSPA Officine spa
RUSPA Officine S.p.A. was established in Turin as an engineering company in 1937, when its founder Luigi Ruspa opened the first workshop for the design and construction of car components. Luigi Ruspa transformed his passion for mechanics into an industry that is still able to maintain its founder's enthusiasm and desire to find innovative solutions to the market's challenges. RUSPA Officine today is an independent Company, which over the years has progressively determined, planned and developed its market, moving away from the founder's original idea and identifying its core business in manufacturing accessories, special equipment and components for commercial and public transport vehicles. With over 80 years of history and a diversified production, Ruspa's brand is today a by-word for high quality and durability.
See more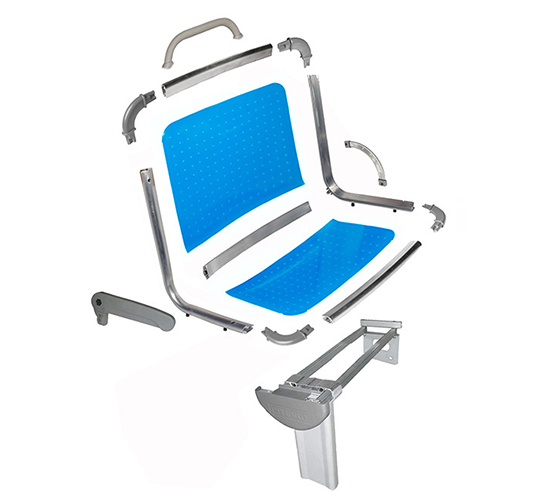 Ruspa Worldwide
Pur essendo una piccola realtà con sede in Italia, l'azienda ha sviluppato le sue attività a livello globale ed è riuscita a raggiungere una posizione dominante sul mercato internazionale. Le esportazioni rappresentano circa il 95% degli ordini totali. L'azienda opera nei cinque continenti e serve circa 800 clienti in tutto il mondo.Abbiamo progettato e prodotto conto terzi per aziende internazionali quali Bova, Iveco, Daimler, Renault, Volvo, Scania, Setra, VanHool, e numerose altre.